Overview
SUMO users generally fall into 4 roles.
Scheduler – This person needs ability to schedule on behalf of others, create work shifts, and more.
Provider – This person often has near full scheduler access with a few exceptions.  You also have the option to limit providers to only manage their own calendar.
Manager – This person typically has the same access as a Scheduler, and also gets access to SUMO Dashboards and Reports.
Administrator – Full access to everything.
Custom Object Permissions
Make sure you setup the following custom object permissions for each type of SUMO user.
Login to SUMO
Click on your user name in the top right of SUMO.
Click on SETUP.
Under the Administer section, click on Manage User, and then Profiles.
Edit the Profile you would like to give access to SUMO and give access according to the tables below.
NOTE: If you are using any of the Standard profiles, such as the "Standard User" profile, you will need to a) clone the profile, b) then give the following SUMO access, and then c) assign this new cloned profile to the users.
Schedulers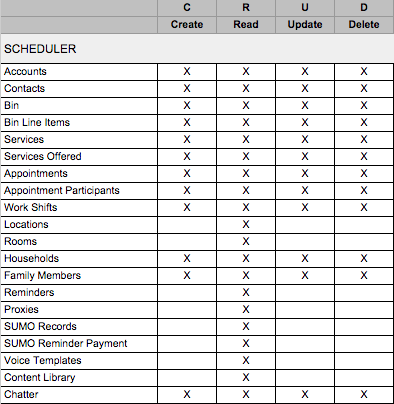 Providers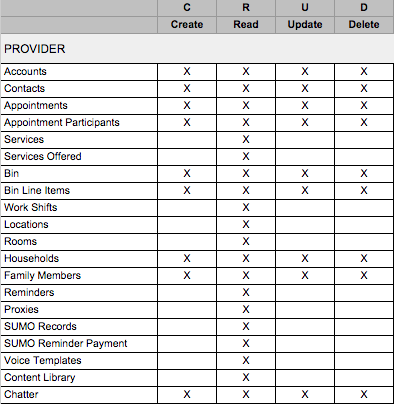 Admin / Manager