About Households
Households are a way for you to track family members that all live under one address.
A family member may live under more than 1 household address.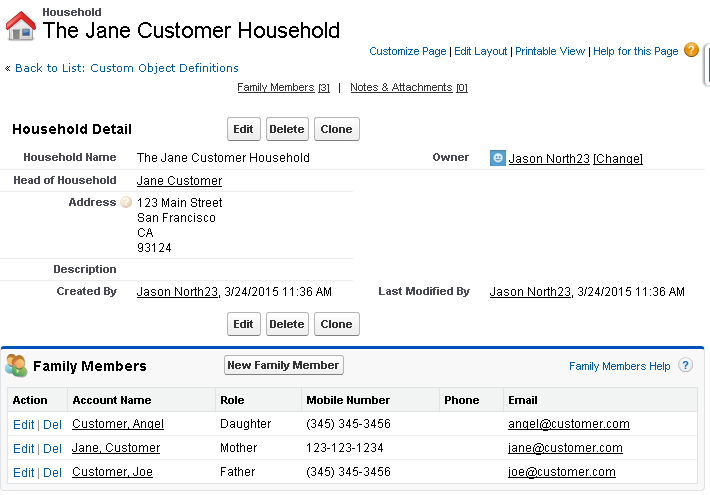 How to Create a Household
First make sure you have entered all of the family members into the system as contacts.
Click on the Households tab and click the NEW button.
Give the Household a name, such as "The North Family".
Choose a Head of Household. NOTE: The address for the household will be pulled from the "Mailing Address" fields on the contact you choose for the Head of Household, so make sure the "Mailing Address" fields on this persons contact are completed.
Then save the household and begin to add family members.
How to Add Family Members
On the Household, click on the "New Family Member" button.
Choose a member (contact) and define their role, such as Mother.
Save the family member.
Repeat process for each family member.
How to View Households on Contact Records

You may also see what households contacts are a member of by navigating to a contact record and scrolling down to their family members related list.
Click on the Household Name to view the other members of the household.