IMPORTANT: Due to an update, by Salesforce.com, home page components containing javascript must removed from your home page layouts.
As shown in the screenshot below, you can see the "SUMO Quick Create" is producing an error and no longer functional.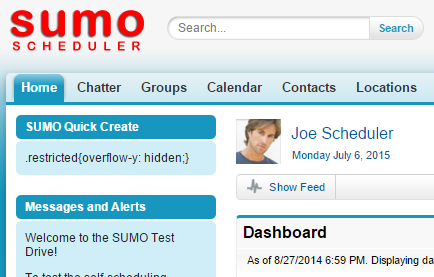 To remove this, you must follow these simple instructions.
1. At the top of any Salesforce page, click the down arrow next to your name. From the menu under your name, select Setup or click the Setup link if it appears next to your name.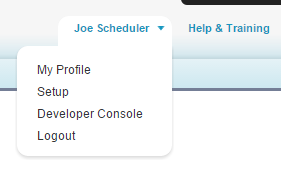 2. Navigate to App Setup > Customize > Home and click on Home Page Layouts.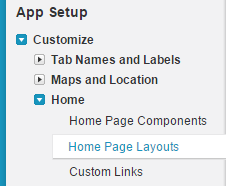 3. Click Edit on each of the Page Layouts that contains the "SUMO Quick Create" component.  You will be able to tell by continuing to the next step.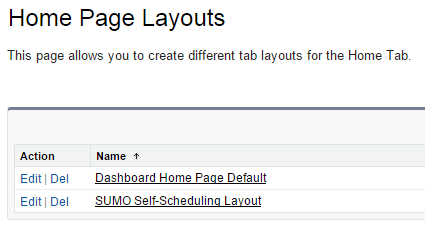 4. On the Edit Home Layout page, uncheck the box next to "SUMO Quick Create", click NEXT, and then click SAVE.